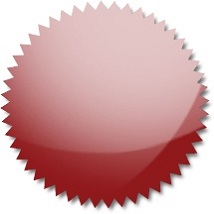 Kingston Data and Credit maintains a relationship with a number of paralegal and law firms capable of representation for small claims court or general court actions.  After securing a judgment it can be used for a minutes of settlement or garnishments to seize funds to satisfy outstanding receivables. However, we believe that legal action is a final resort for recovering funds -- we are prepared to recommend this action only if a consumer or company refuses to cooperate or deal in good faith.
Every file considered for legal action will first be reviewed by Receivables Team to ensure that judgment can be obtained and the debtor has the means to pay their debt. If the debtor has funds that can be garnished or seized, only then action will be recommended.  For any legal claim, we require written permission from our client to the legal agent we refer the account to in order to proceed.
Our clients who wish us to take legal action on their behalf will be required to provide our referring legal agent a modest retainer to cover court costs before we file the claim, but this will be discussed during our consultation with you regarding your account.  This retainer is far below what an independent legal agent would charge for legal representation directly.  In most cases these court costs are recovered by the judge adding them to the claim when judgment is rendered.
To speak to our office regarding options for legal action, call 1-888-908-3151 and ask for Cheryl Fraser.