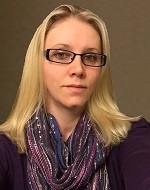 My name is Jenn Robb and I am a Receivables Manager with Kingston Data & Credit. I have been in the collections industry for over 12 years. I have worked a variety of accounts within my years of employment in this field with my current focus being on commercial accounts.
I enjoy working at Kingston Data & Credit, not only do we respect the close working relationships with our clients, we also pride ourselves with assisting individuals in correcting their credit rating. Understanding individuals and situations are the most important part in our field of employment.
Should you have any questions, I am more than pleased to speak with you. I can be reached at 226-535-2005 or by E-mail at jrobb@kingstondc.com.
Jenn Robb