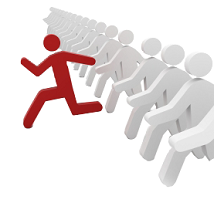 We are looking to grow our team in our Cambridge, Brantford and Sarnia, Ontario branches, as well as our Gatineau, Quebec location.
Our office is unlike a typical third party collection agency – we require intelligent, calm, and experienced professionals that are willing to interact with clientele directly, perform data analysis, understand work plans for individual clients, work with credit bureau data directly, and prepare files for legal action if warranted. For a comprehensive view of our company's practices, please visit our About Us page, and view our social media links.
Receivables Manager
We are seeking Collection Agents for all locations to perform third party collections and potentially grow to act as a project manager and lead collection officer for one of our national clients.
We are looking for someone to join our team who can represent themselves and our company professionally, maintain a calm demeanor, deal with delinquent consumers, either arrange payment or affect action on accounts, and liaise with our clientele. We would prefer someone with at least two years experience in third party collections field (Canada or US). Additional languages such as French or Spanish are a definite plus.
We would like to offer someone a flexible work schedule, a starting salary between $2500 and $2900 per month dependent on experience, commissions and bonuses, as well as benefits. If you are interested, please forward your resume, and why you would be a great addition to our team in MS Word, RTF, HTML, or text format. We look forward to hearing from you!
If we just described you, and Kingston Data & Credit sounds like a place you would like to learn, grow, and contribute, send an email to hr@kingstondc.com including your salary expectations, your resume (PDF, Word, RTF, or HTML please), quote position AC01-04 and when you would be available to meet with us.